$

27.99
The Root of It All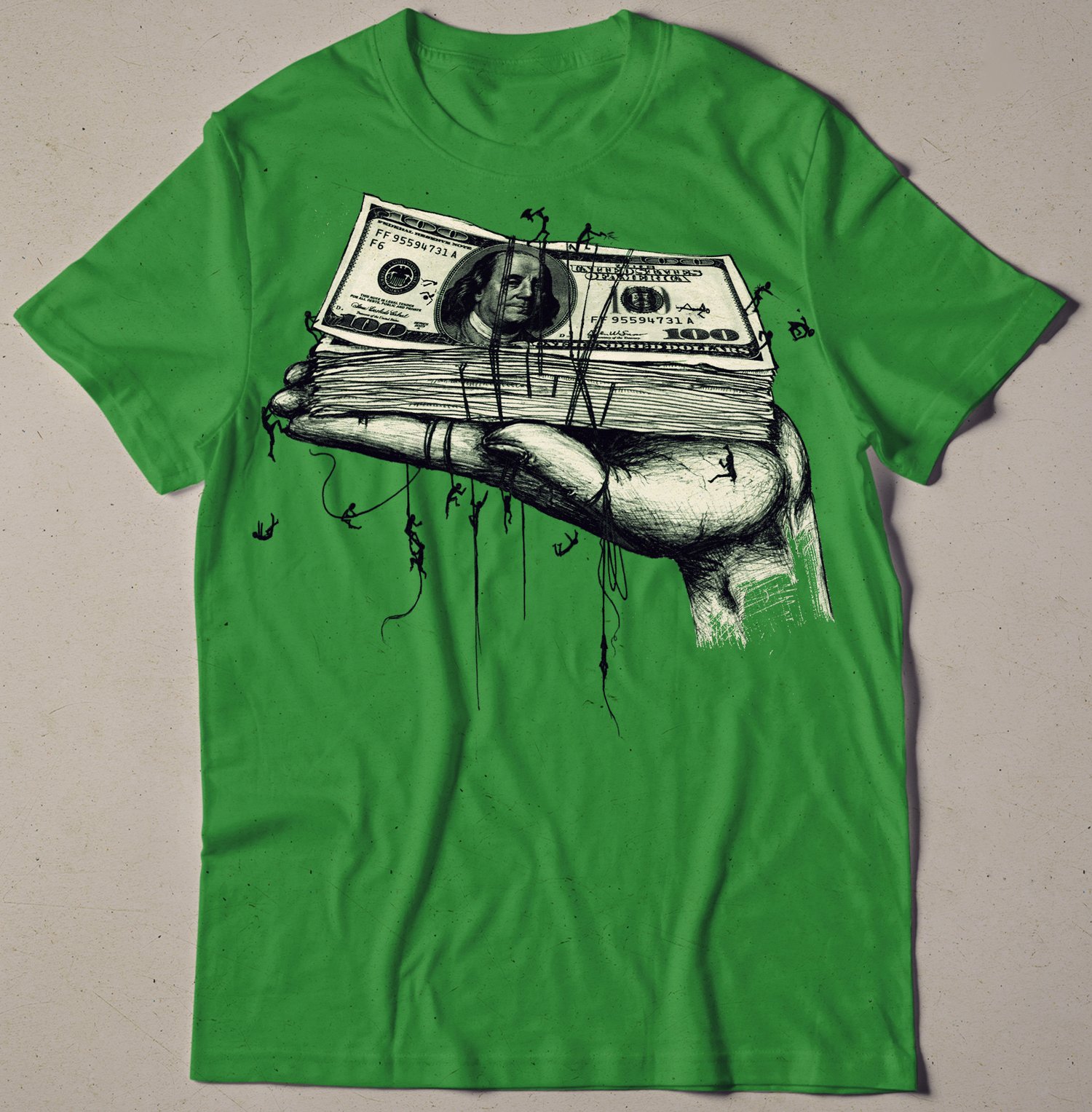 Introducing our eye-catching T-shirt design - a powerful image that encapsulates the complexities of wealth and its impact on society. In this design, a hand holds a pile of $100 bills, while a throng of miniature figures fiercely compete for a share. The thought-provoking message, "The Pursuit," underscores the intense competition and struggle often associated with financial success.
This design serves as a reflection on the relentless pursuit of wealth and its consequences. It prompts us to contemplate the price we pay for material gain, both as individuals and as a society. The tiny figures symbolize the individuals caught in this pursuit, reminding us of the importance of balance and social responsibility.
Wear this shirt as a statement, a conversation starter, and a call to reflect on our values and priorities. Let it encourage discussions about wealth inequality, the impact of consumerism, and the choices we make in our pursuit of financial success.
Join the dialogue by sporting this design, and let's collectively strive for a world where the pursuit of wealth is balanced with empathy, compassion, and a commitment to the well-being of all.
Contributing artist: Tishanti Rivera (2010)
Color: Green 4.5-ounce, 100% ring spun US cotton
Non-topstitched 5/8" rib collar
Taped neck and shoulders
Modern classic fit tubular body
Double-needle sleeves and hem