$

27.99
The Best That Ever Did It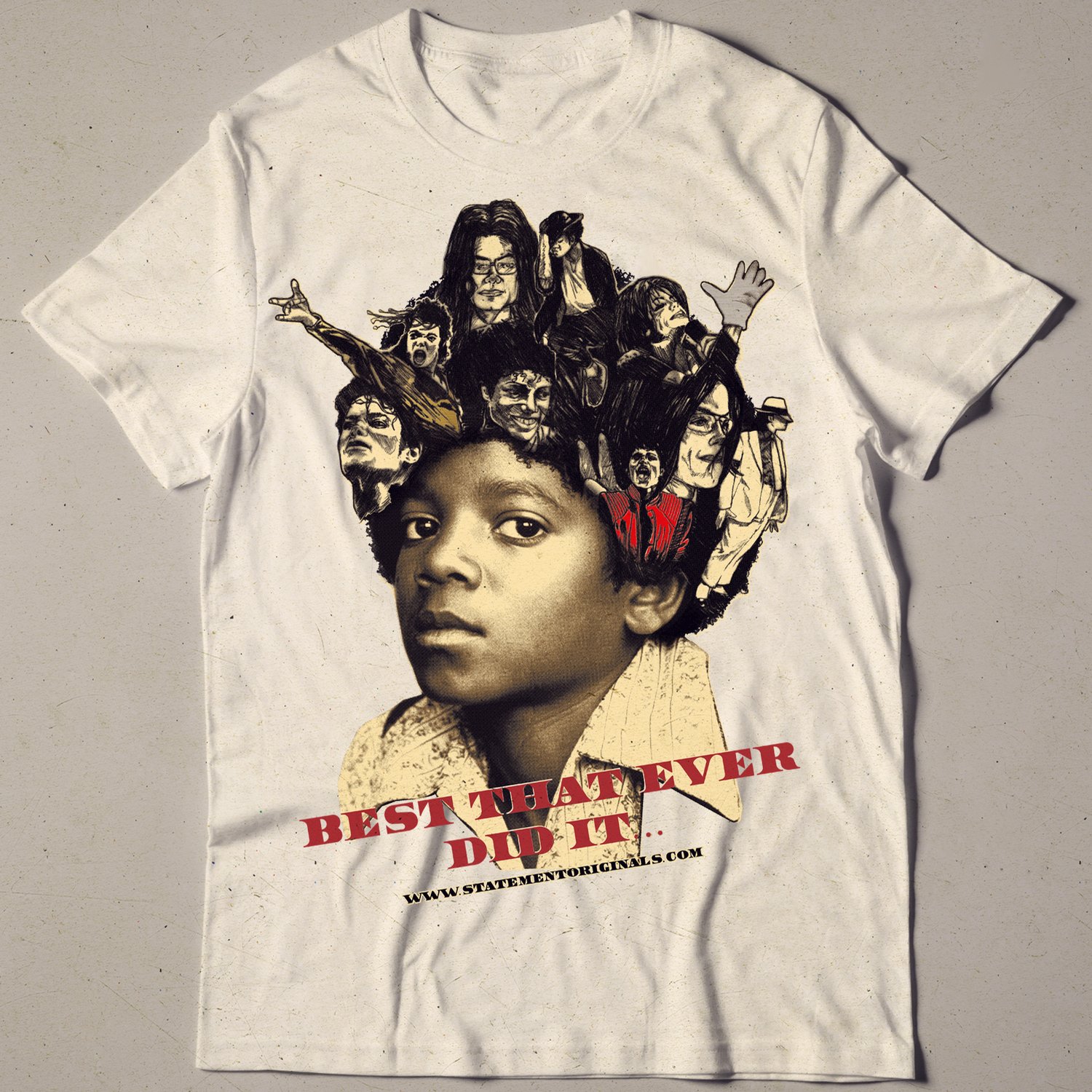 Introducing our tribute to the legendary Michael Jackson—a T-shirt that encapsulates the extraordinary journey of an unparalleled artist. This design showcases the various stages of his iconic career, celebrating the brilliance and impact he left on the world.
From his early days as a child prodigy with the Jackson 5 to his groundbreaking solo albums, electrifying performances, and influential dance moves, this design pays homage to the undeniable talent and innovation that defined Michael Jackson.
Wear this shirt as a testament to his unparalleled musical legacy. Let it serve as a reminder of the countless lives he touched, the barriers he shattered, and the artistry that continues to captivate audiences worldwide.
Join us in celebrating the King of Pop, an artist who transcended boundaries, challenged conventions, and brought joy to millions. This shirt is more than a tribute; it's a statement that greatness lives on through the power of music and the indelible imprint left by one man.
Step into the world of Michael Jackson with our T-shirt and carry his spirit, his magic, and his undeniable impact wherever you go.
Contributing artist: Isaiah Ham / David Swartz (2009)
Color: White 4.5-ounce, 100% ring spun US cotton
Non-topstitched 5/8" rib collar
Taped neck and shoulders
Modern classic fit tubular body
Double-needle sleeves and hem