$

27.99
Statues or Liberty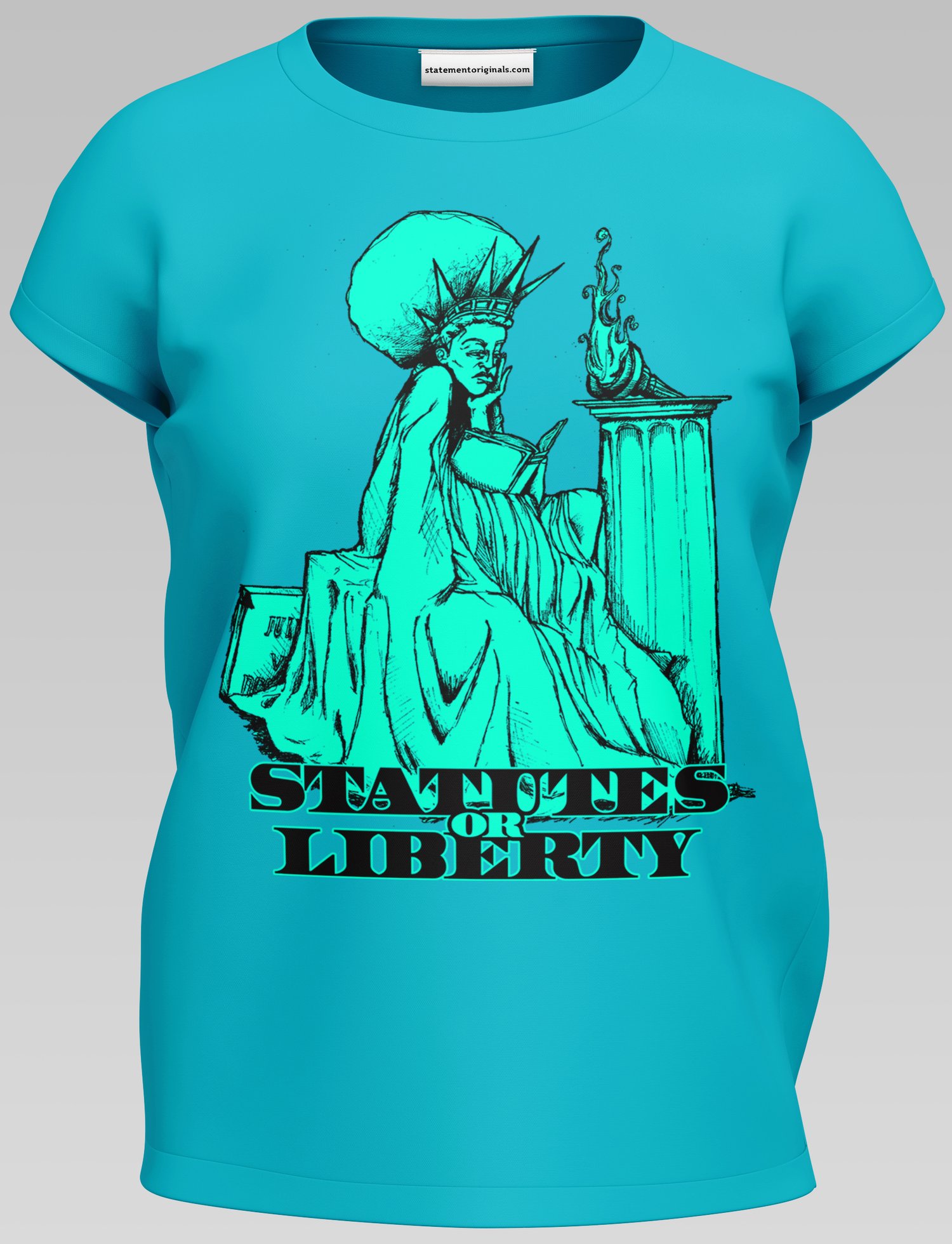 Introducing our thought-provoking T-shirt design - a striking depiction of Lady Liberty, seated with her crown removed. Beneath this powerful image, the design boldly states, "Statutes or Liberty."
This design is an invitation to contemplate the meaning of freedom and justice in today's world. Lady Liberty, an enduring symbol of liberty and enlightenment, sits in reflection, her crown symbolizing the values she represents temporarily set aside.
It challenges us to consider whether we prioritize statutes, the rules and laws of our organizations and institutions, over the principles of liberty they should uphold. Do these laws truly serve the people and preserve their freedom, or have they become tools of control and oppression?
Wearing this shirt is a statement of your commitment to the enduring values of liberty and justice. It prompts conversation and introspection, inviting others to ponder the true meaning of freedom and the role statutes play in our society.
Join the discourse by adorning this design, and let's collectively reaffirm our dedication to the principles that Lady Liberty embodies, ensuring the statutes in our society genuinely uphold liberty and justice for all.
Contributing artist: Isaiah Ham / Tishanti Rivera (2010)
Color: Teal 4.5-ounce, 100% ring spun US cotton
Non-topstitched 5/8" rib collar
Taped neck and shoulders
Modern classic fit tubular body
Double-needle sleeves and hem