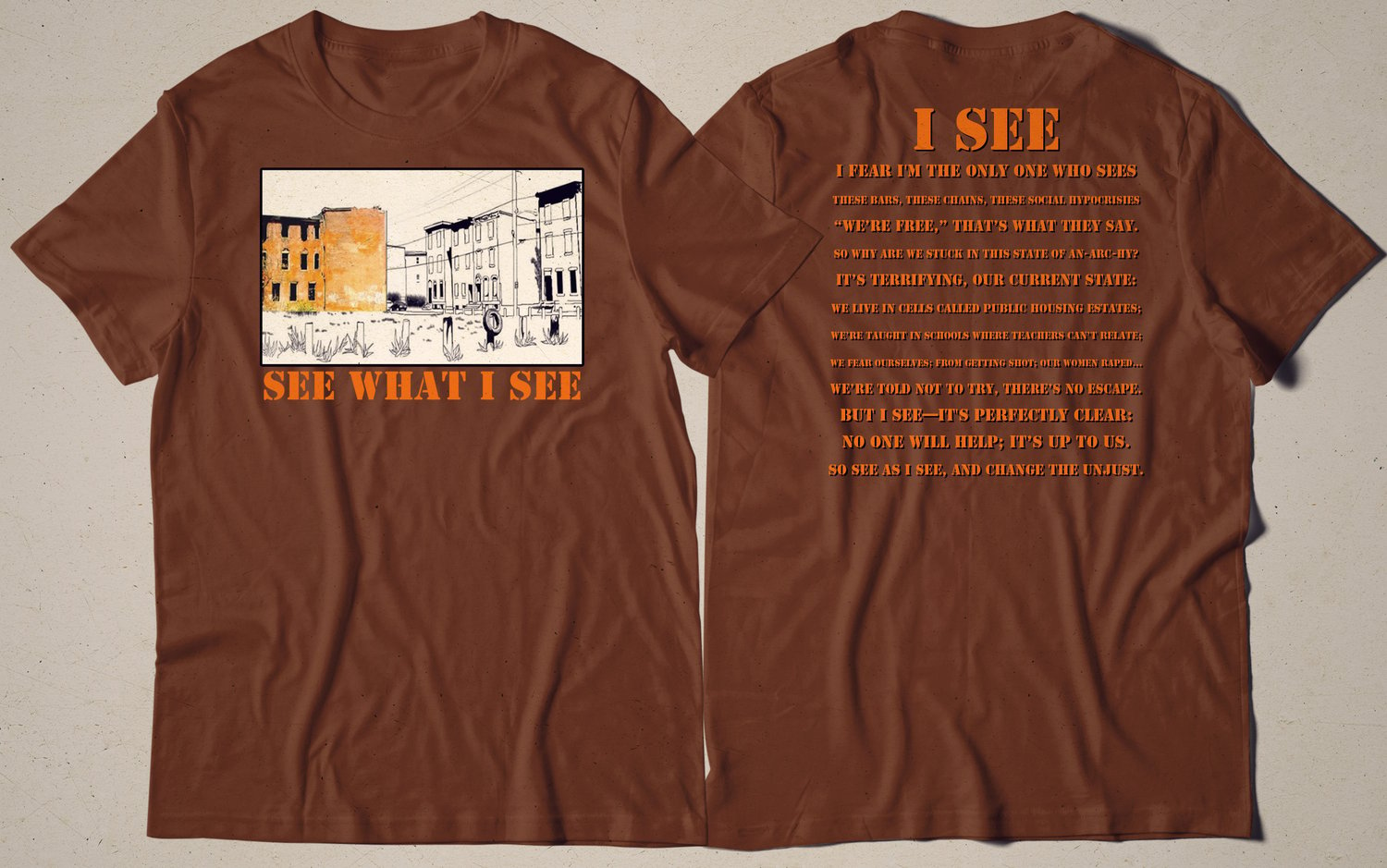 The First Statement Design
POEM that started it all...
I See
I fear I'm the only one who sees
These bars, these chains, these social hypocrisies
"We're free," that's what they say.
So why are we stuck in this state of an-arc-hy?
It's terrifying, our current state:
We live in cells called public housing estates;
We're taught in schools where teachers can't relate;
We fear ourselves; from getting shot; our women raped...
We're told not to try, there's no escape.
But I see—it's perfectly clear:
No one will help; it's up to us.
So see as I see, and change the unjust.
Contributing artist: Isaiah Ham / John Devenny (2003)
Color: Brown 4.5-ounce, 100% ring spun US cotton
Non-topstitched 5/8" rib collar
Taped neck and shoulders
Modern classic fit tubular body
Double-needle sleeves and hem