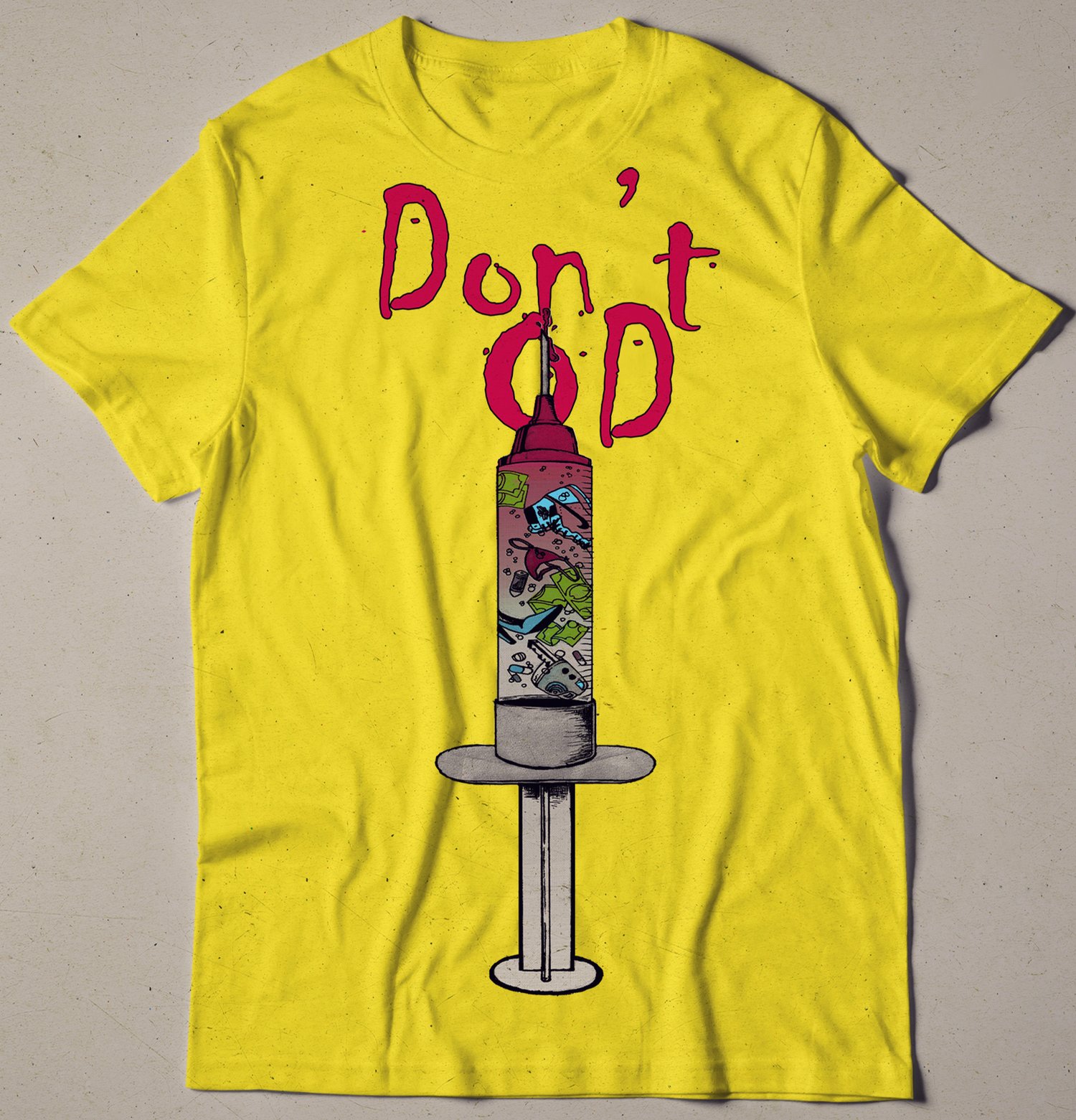 Presenting our thought-provoking T-shirt design - a compelling image of a syringe filled not with substances, but with material possessions - clothes, money, cars, and more. The powerful message emblazoned beneath it, "Don't Overdose," serves as a stark reminder of the dangers of excessive consumerism.
In a world that often equates happiness with the accumulation of material wealth, this design urges us to pause and reflect. It asks us to consider whether the pursuit of possessions has the potential to become as harmful as any addiction.
Wearing this shirt is an invitation to prioritize what truly matters in life, emphasizing the importance of balance and mindful consumption. It encourages us to be conscious of our choices, to value experiences over things, and to seek fulfillment in connections, experiences, and personal growth.
Join the conversation by wearing this design, and let's remind ourselves and others that there's more to life than what we can possess. Don't overdose on materialism; instead, savor the richness of a life well-lived.
Contributing artist: Tshanti Rivera (2011)
Color: Yellow 4.5-ounce, 100% ring spun US cotton
Non-topstitched 5/8" rib collar
Taped neck and shoulders
Modern classic fit tubular body
Double-needle sleeves and hem