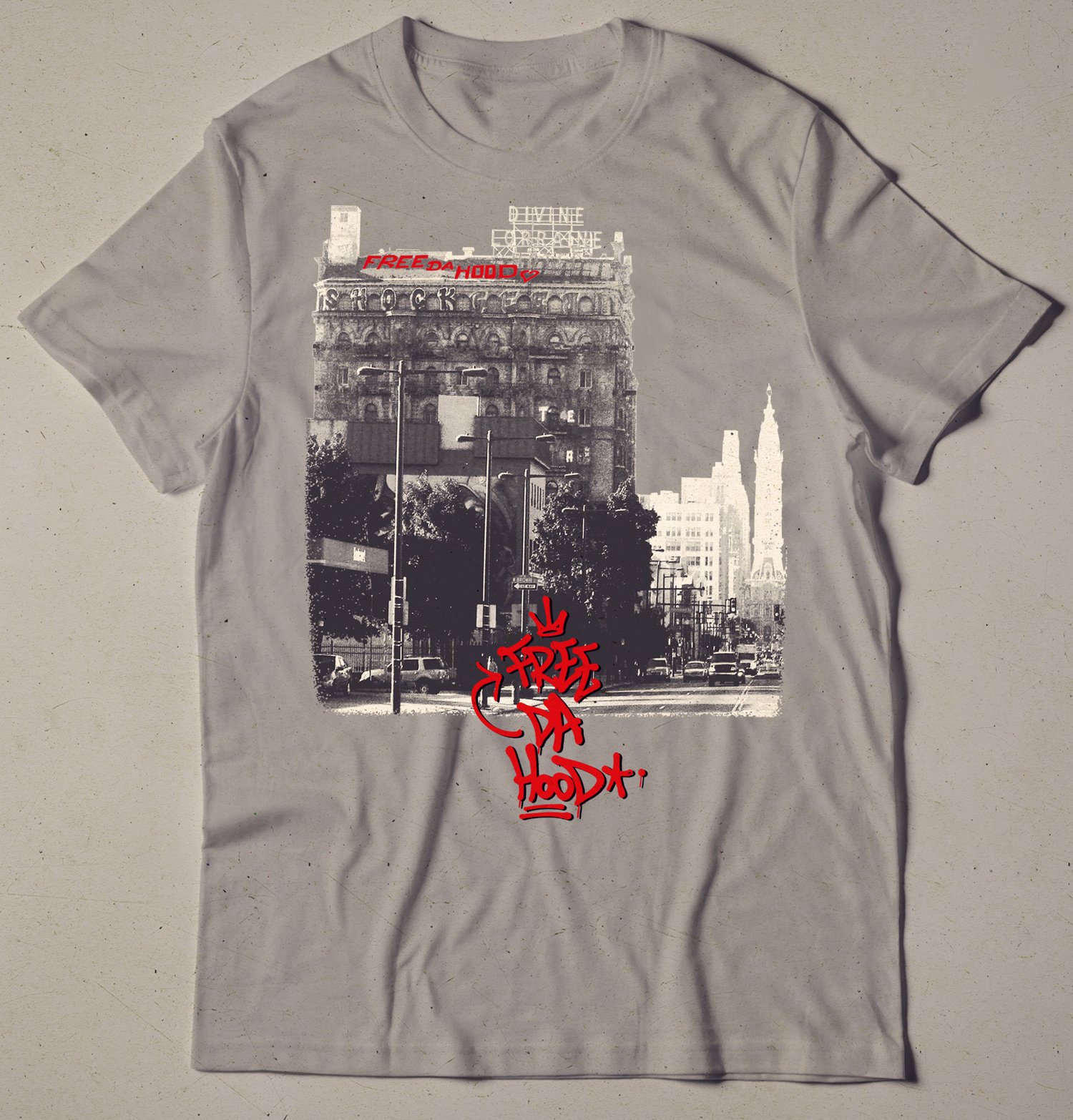 a photograph of the iconic "Divine Lorraine" hotel in Philadelphia, capturing the raw essence of the urban landscape. Boldly displayed on the rooftop in graffiti-style lettering is the impactful message: "Free Da Hood."
This design is a tribute to the spirit of community, resilience, and hope that thrives in neighborhoods often underserved and overlooked. The "Divine Lorraine" stands as a symbol of strength and a call for empowerment within the community.
Wear this shirt to honor the strength of the neighborhood and to advocate for positive change. Let it serve as a reminder that together, we can break barriers, uplift our communities, and strive for a better, more equitable future.
Join us in celebrating the strength and resilience of the hood, and let's work towards a world where every community is empowered and can flourish. "Free Da Hood" - because empowerment and unity pave the way for a brighter tomorrow.
Contributing artist: Isaiah Ham / David Swartz (2010)
Color: Grey 4.5-ounce, 100% ring spun US cotton
Non-topstitched 5/8" rib collar
Taped neck and shoulders
Modern classic fit tubular body
Double-needle sleeves and hem