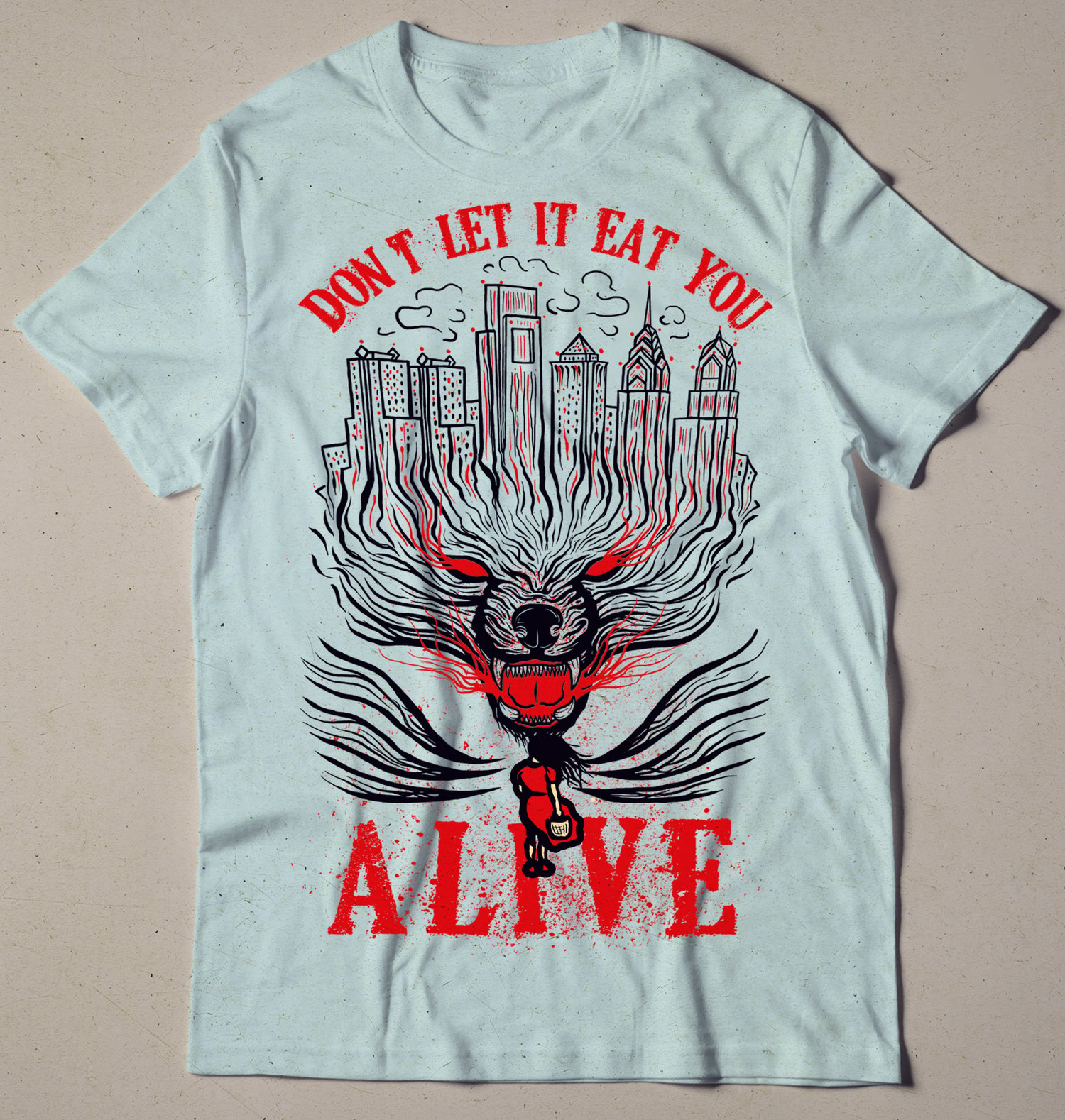 Introducing our captivating T-shirt design - a powerful image featuring Little Red Riding Hood facing off against a formidable adversary: the wolf, transformed into a sprawling, daunting cityscape. Above this evocative imagery, the design bears the resounding message: "Don't Let it Eat You Alive."
This design is a metaphorical representation of the challenges we face in modern urban life. The wolf, embodying the overwhelming nature of city living, is a reminder to maintain our resilience and not succumb to the pressures and anxieties that can consume us.
Wear this shirt as a reminder of your strength and determination to face the urban jungle head-on, while preserving your essence and values. It's a call to stay true to yourself, even in the face of formidable challenges.
Join the movement and embrace this design, symbolizing the courage to navigate the complexities of life without losing the core of who you are. Together, let's conquer the urban wolf and build a world where authenticity and resilience prevail.
Contributing artist: Mike Tudor / Wil Bond / 3rd contributor? (2009)
Color: Lt. Blue 4.5-ounce, 100% ring spun US cotton
Non-topstitched 5/8" rib collar
Taped neck and shoulders
Modern classic fit tubular body
Double-needle sleeves and hem