$

27.99
Dropping Knowledge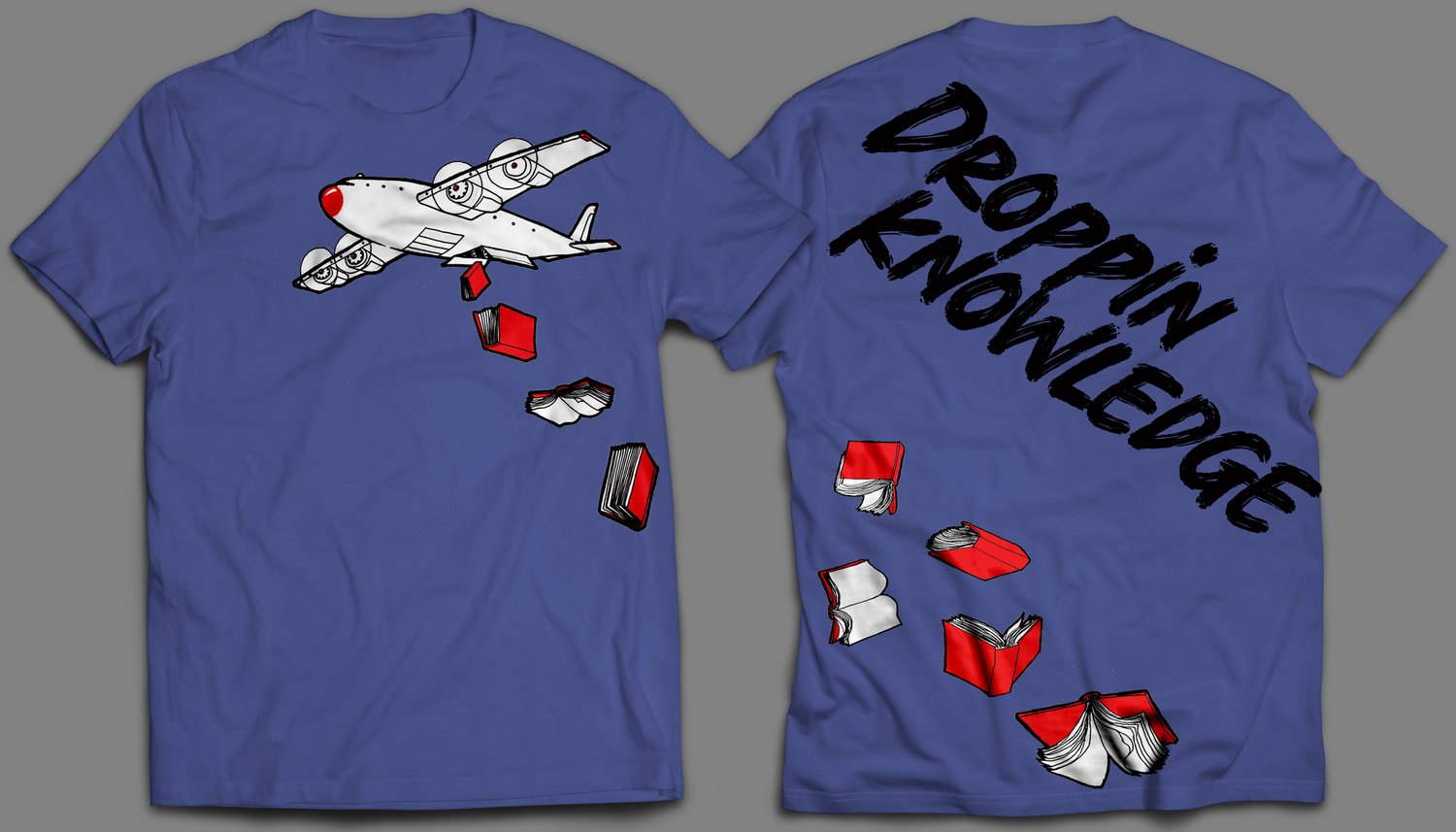 Introducing our powerful T-shirt design - a vivid image capturing an airplane in the act of dropping books instead of bombs. The impactful message accompanying this imagery is clear: "Dropping Knowledge."
This design is a compelling metaphor that encourages a shift from destructive actions to constructive contributions. It advocates for the power of education, enlightenment, and knowledge to bring positive change to the world.
Wear this shirt as a statement of your belief in the transformative potential of knowledge and education. Let it symbolize your commitment to fostering understanding, wisdom, and progress rather than perpetuating harm.
Join us in celebrating the idea that ideas and wisdom can shape a better world. Let's advocate for a future where knowledge is shared, embraced, and used to uplift and unite humanity.
Contributing artist: Mike Tudor / Isaiah Ham (2009)
Color: Powder Blue 4.5-ounce, 100% ring spun US cotton
Non-topstitched 5/8" rib collar
Taped neck and shoulders
Modern classic fit tubular body
Double-needle sleeves and hem