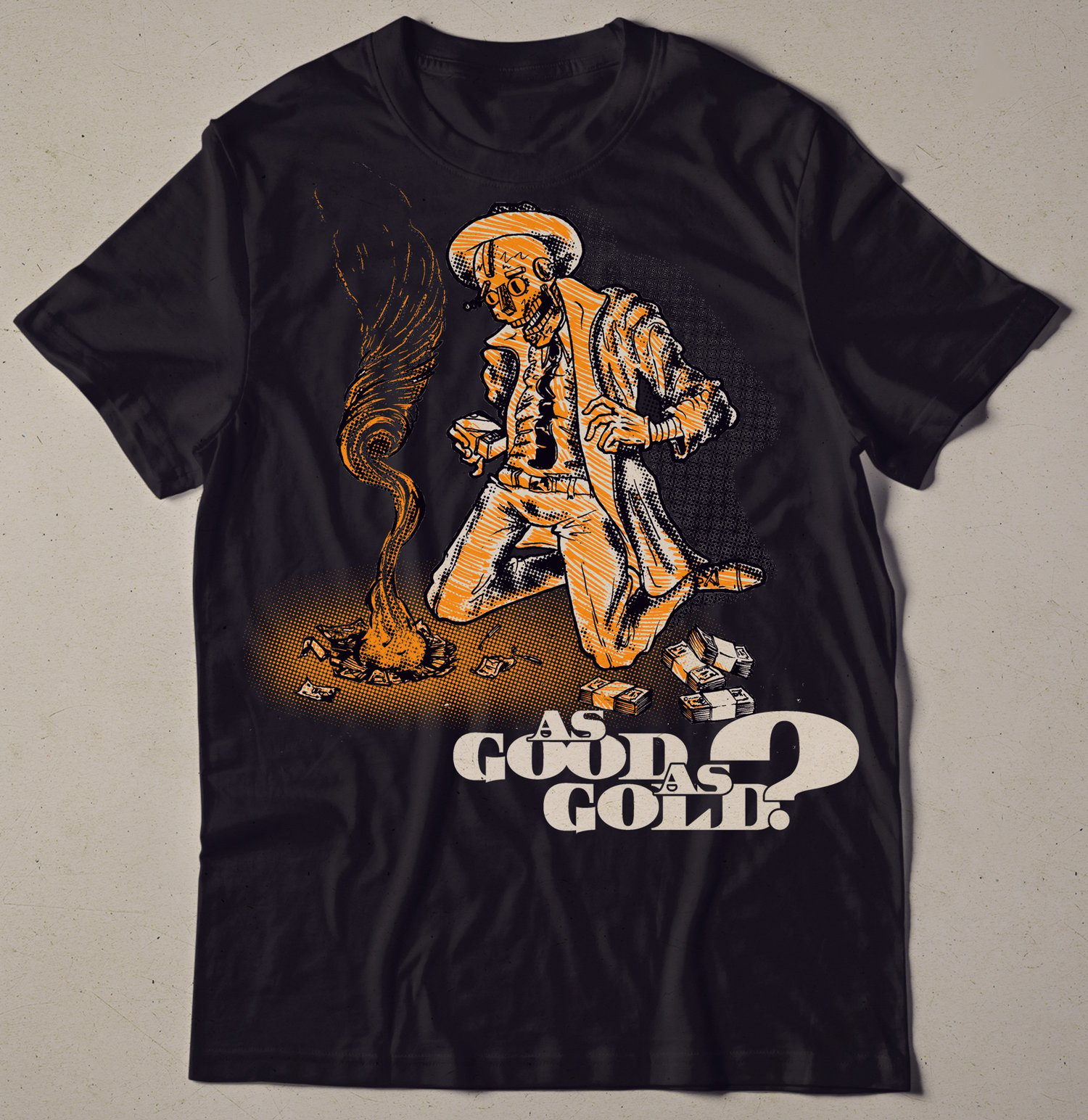 a vivid portrayal of a robotic banker engulfed in flames, incinerating money. The bold tagline, "As good as gold?", challenges the traditional perception of money's worth and value.
In this design, we question the age-old belief that money holds an intrinsic and unassailable value. The robotic banker, symbolizing automation and modern finance, ignites a conversation about the volatile nature of currency and its potential depreciation over time.
Wear this shirt as a statement, prompting reflection on our economic systems, technological advancements, and the evolving definitions of value. It's a call to rethink our notions of worth and what truly holds significance in our lives.
Join the dialogue by adorning this design, and let's question the norms that govern our financial world. After all, is money truly "as good as gold"?
Contributing artist: Robb Leaf (2010)
Color: Black 4.5-ounce, 100% ring spun US cotton
Non-topstitched 5/8" rib collar
Taped neck and shoulders
Modern classic fit tubular body
Double-needle sleeves and hem